Hi Friends!
Over the course of the next few days we will be bringing back LOTS of previously retired Birdie Brown stamps and dies.
It has been ages since I have done a one layer card and I was in the mood to do some serious masking. I starting by stamping out the image I wanted to be in foreground (which in this case was the frog). I then stamped the frog image again onto some masking paper and cut that out with scissors, then placing it overtop of the stamped image. I repeated this step for each of the images (leaving the masking tape on top of the stamped image each time).
To set my scene, I wanted to create a spooky night sky. I did ink blending using Distress inks in purples, dark blues blacks and then bright yellow for the glowing moon. For the rolling hill, I used a green and then ink blended a black around the edges to give the appearance that the moon was creating a glow onto the grass.
Once my ink blending was compete, I removed all the masking paper and started coloring with my Copic markers.
I seriously love how this card turned out and I think I need to challenge myself in the future to create some more one layer cards. Let me know what you think…I would love to hear from you in the comments below.
The August vault release goes Live in the MFT online store August 17th at 10am EST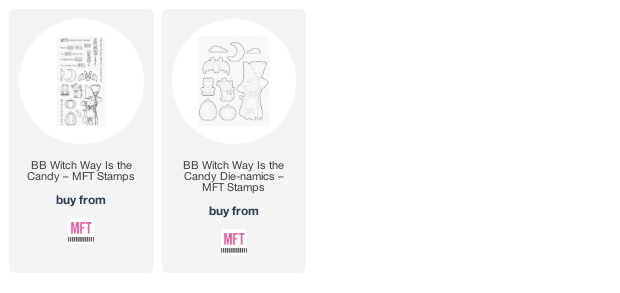 Always follow your creative heart